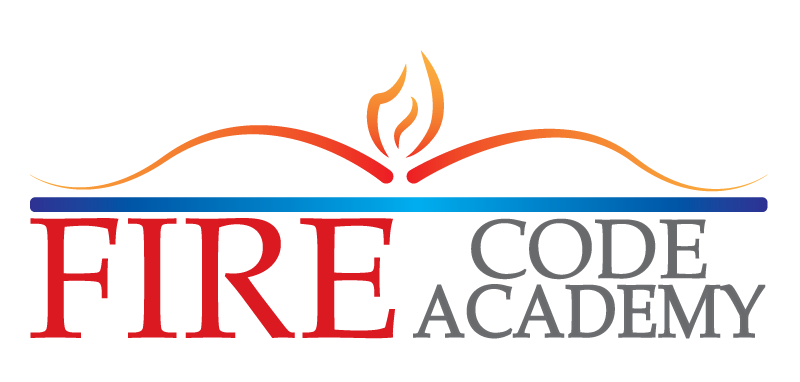 Campus Fire Safety Fire Code Academy Life Safety Forum Corporate Partners Leadership Team Contact Us
______________________________________________________________________________________
Our Senior Leadership Team
Mr. Randall L. Hormann
President & Chief Executive Officer

Randy is the founding President and CEO of Campus Fire Safety and the Fire Code Academy. He is a retired Sr. Fire Training Supervisor for the State of Ohio Fire Marshal's Office and the Ohio Fire Academy where he was responsible for cirricilum, program development, accrediation and administrative operations. He

is the former Executive Director and Chief Operating Officer for the Automatic Fire Alarm Association, Inc.

(AFAA)


His 35 years of fire service, code enforcement and campus safety experience is quite extensive. Randy served as the Chief Deputy Fire Marshal and Coordinator of Emergency Medical Services at Miami University, a Fire Prevention Specialist with the University of Cincinnati, a Firefighter & Fire Inspector with the City of Springdale (OH) and retired as a Fire Inspector with the Mifflin Township Division of Fire (Gahanna, OH).

Randy currently serves as a subject matter expert (SME) on the following NFPA technical committees:

(I) NFPA 1730
Standard on Organization and Deployment of Fire Prevention Inspection and Code Enforcement, Plan Review, Investigation, and Public Education Operations.

(II) NFPA 1031
Standard for Professional Qualifications for Fire Inspector and Plans Examiner

Randy has taught classess and conducted training for fire and first responders for: The Ohio Fire Academy, Great Oaks JVS, Clark State Community College, Cuyahoga Community College, Wayne County Fire School, The United States Army, Airforce and The Department of Veterans Affairs (VA).


In 2002, Randy was hand picked to be the lead Fire Marshal of the Olympic Village for the Winter Olympic Games in Salt Lake City (UT) where he was responsible for protecting our worlds athletes.

He is a strong advocate for fire safety, training and education. Randy is a graduate of the National Fire Academy in Fire Code Management and Fire Training Program Management. His strong suites include extensive experience in firefighting, fire safety, code enforcement, life safety, emergency management, campus fire safety, OSHA compliance, risk management, and public education.

An active member with the Ohio Fire Chiefs Association, he holds a degree in Fire Service Management and is a firm believer in the ideals of "Every Student Goes Home" regarding fire safety on campus and "Everyone Goes Home" relating to firefighter safety and wellness.

______________________________________________________________


Captain Mark Walsh
Vice President for Training and Program Development
Fire Code Academy
Mark has been in the fire service for over 25 years and is currently a Captain with the Colerain Township Fire Department and manages the bureau of life safety.
Mark has been teaching fire code and fire protecting programs in the State of Ohio for over 15 years for both the Fire Code Academy and the State Fire Academy. He holds a bachelors degree in fire protection design and business administration. In addition, Mark has received nothing but high ratings and evaluations from fire inspectors, fire fighters and fire chiefs who have attended his classes and fire code academy training programs around the country.
______________________________________________________________



Chief Frank Conway

Training Administrator

Chief Conway has over 45 years in the fire service and over 30 years in training and education.

Frank's fire service tenure started in Sept. of 1970 with the Central Township Fire Department in central Ohio. In November of 1986, he joined the State Fire Marshal's Ohio Fire Academy as a Fire Training Officer promoting the Academy's new outreach program. In 1989 he was promoted to Deputy Superintendent of the Academy where responsibilities included program development. In 2000 he was promoted to Superintendent of the Fire Academy. During his tenure as Superintendent he was able to replace outdated fire apparatus, secure college credits for academy classes and obtained International Fire Service Accreditation (IFSAC) for a number of the academy classes. In 2012 he transferred to the Fire Prevention bureau as the Chief Fire Prevention Officer for the State of Ohio were he continued his work in public education by overseeing the development and delivery of quality fire safety programs. In September of 2016 he was presented the Distinguished Service Award by the State Fire Council. Frank Retired from the State of Ohio in 2016.


______________________________________________________________


Mr. Michael Halligan
Sr. Consultant for Global Operations
Campus Fire Safety and the Higher Education Division
Mike has well over 30 years experience in campus fire and life safety. He
is the President of the Halligan Consulting Group and is retired as the Fire Marshal and Associate Director of Environmental Health & Safety for one of the largest Universities in the Western - United States. There, he was responsible for directing the comprehensive fire safety Inspection, fire prevention, and fire protection testing & maintenance program for the campus including fire protection responsibilities for over 35 million square feet of academic/medical research and a major healthcare facility.

Academically, he holds bachelors and masters degrees in Architecture and specializes in applying building, fire and life safety codes to historic structures.

His professional highlights include; the Founding President of the Center for Campus Fire Safety, traveling the world lecturing on the topics of student housing fire safety, large assembly event planning, emergency management, and campus fire prevention programs.

Mike previously has chaired the Fire and Life Safety Committee for the Campus Safety Health and Environmental Managers Association, and he develops curriculum and lectures for the Fire Code Academy and the National Fire Academy.
______________________________________________________________

Copyright Campus Fire Safety Com LLC © 2000-2017 all rights reserved.